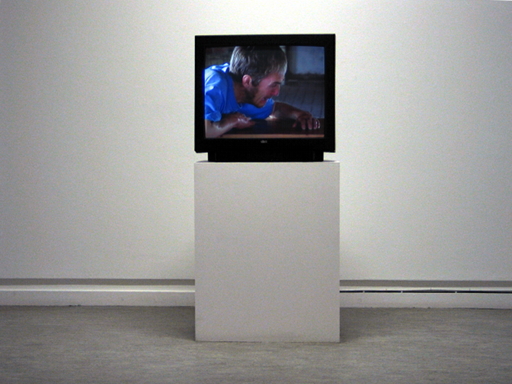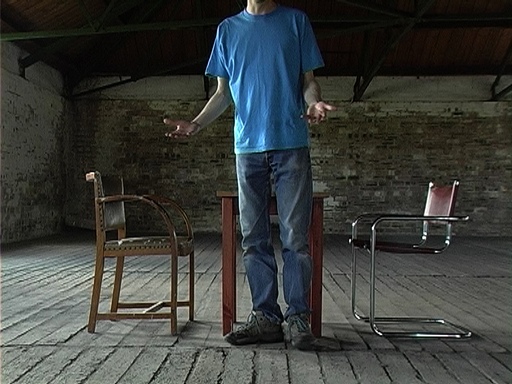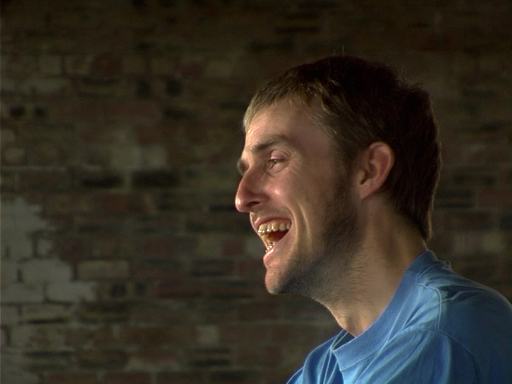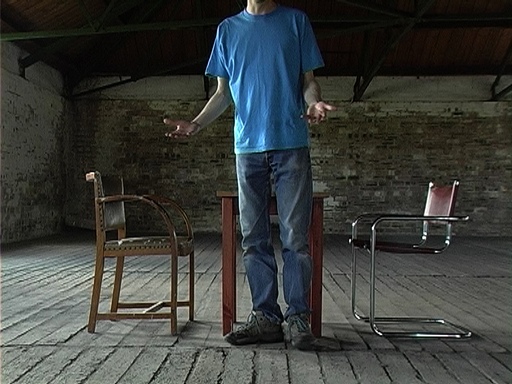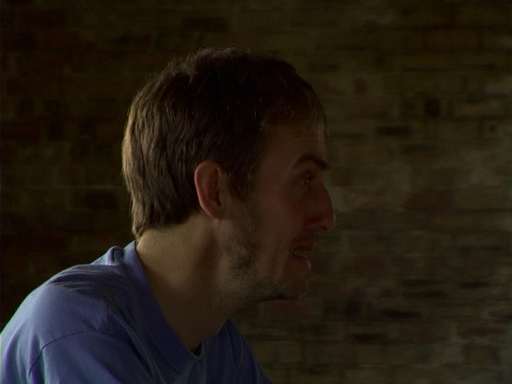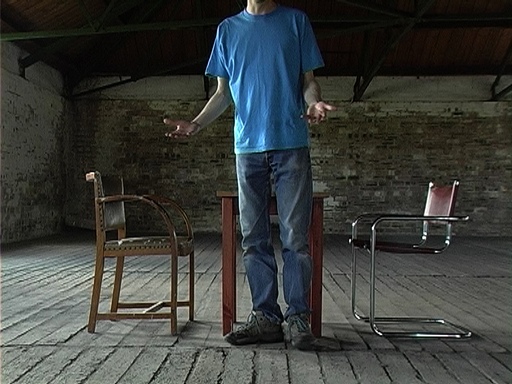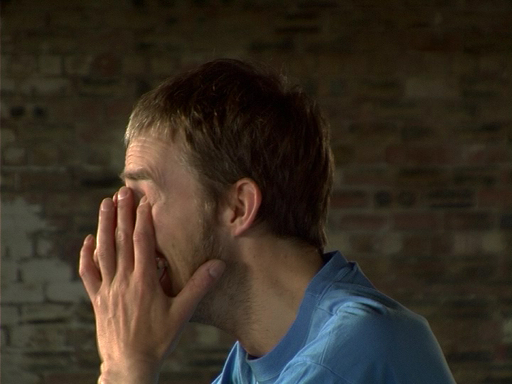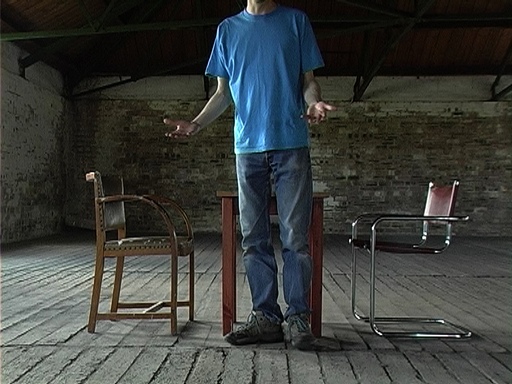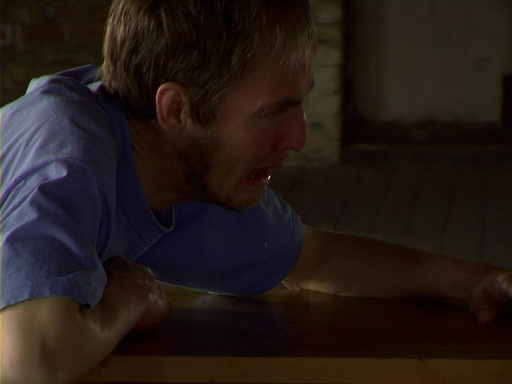 Come in like this... , 2004
continuous duration, miniDV.
This is a performance to video camera presented as a single-channel video on a CRT monitor on a plinth, with speakers.
This work was made for the solo exhibition, Some things I want to show you at Galleryof Modern Art, Glasgow. It was subsequently shown as part of the group exhibition, Communication Suite, Wolfson Medical School, Glasgow, in 2008.

This work exists as an edition of 5 (+AP).