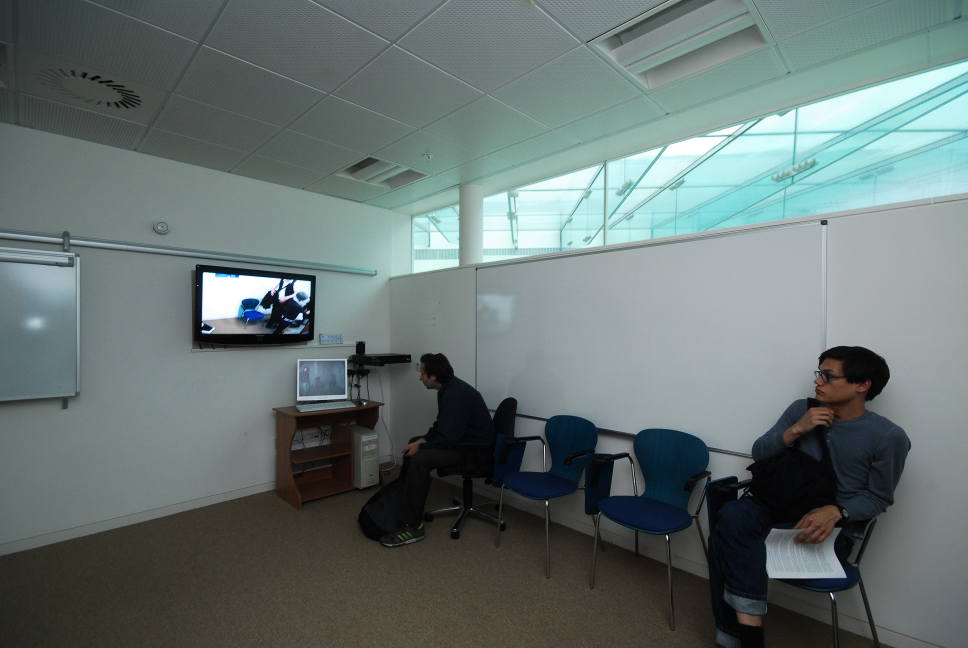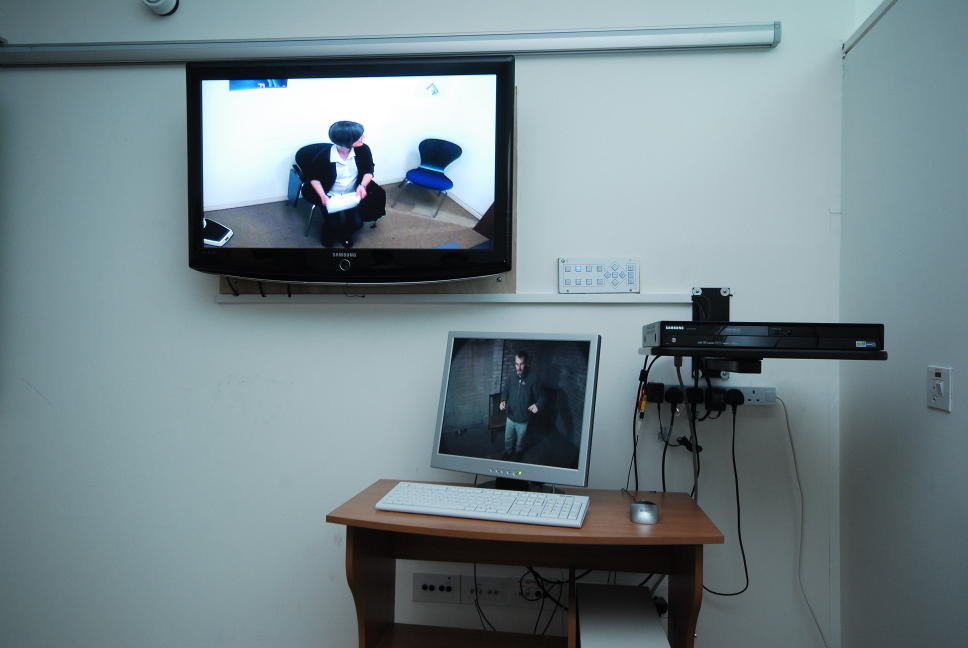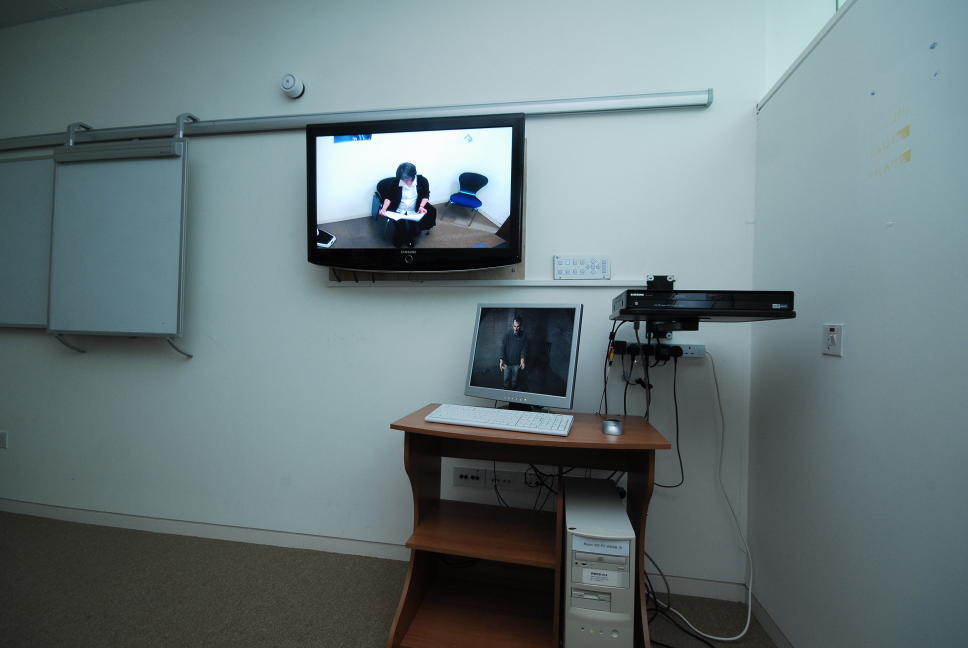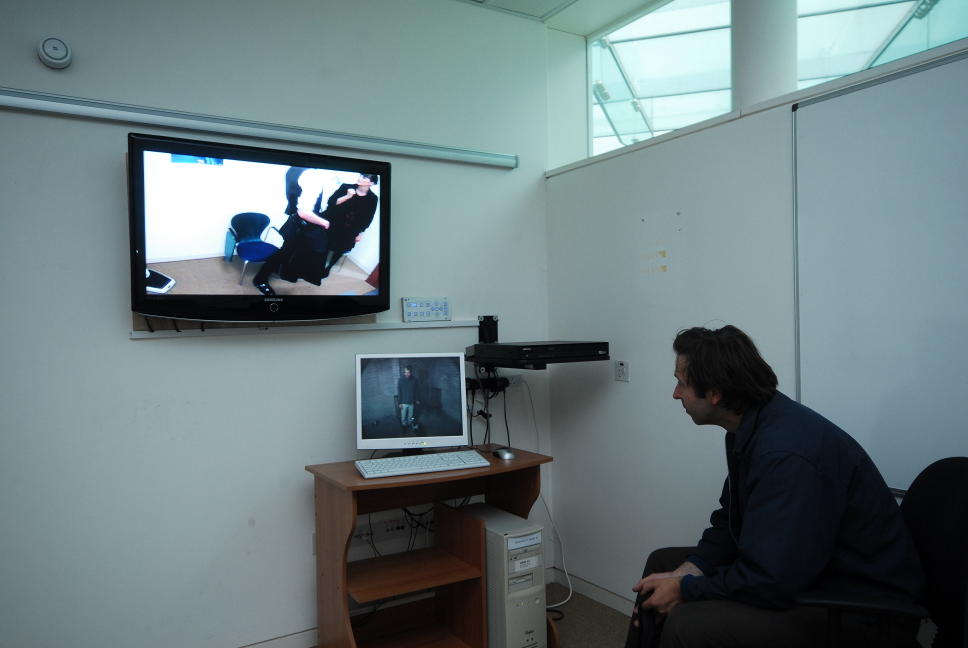 In a video recorded performance, the 'consultation room' is described as a remotely imaged space from the artist's studio. This video is screened on the seminar room's PC monitor alongside a wall-mounted LCD video monitor that is streaming an identical camera angle from the linked 'consultation room'.
Everything is just as you see it, 2008
Site specific video piece for Communication Suite, Wolfson Medical School, Glasgow.
Communication Suite was an exhibition of commissioned and existing works, curated by Christine Borland, for the particular context of a suite of teaching rooms in the Wolfson Building of the Medical School of Glasgow University.
Ten pairs of rooms were used, each pair comprising a 'consultation room' and a seminar room linked by a CCTV camera. These suites were designed to facilitate student-doctor/actor-patient scenario role-playing in the 'consultation rooms' while students and teachers observed from the seminar rooms.
Other artists included in this exhibition were: Douglas Gordon, Mark Dion, Abramovi?/Ulay, Clara Ursitti, Breda Beban, Kirsty Stansfield, Christine Borland and Aileen Campbell.