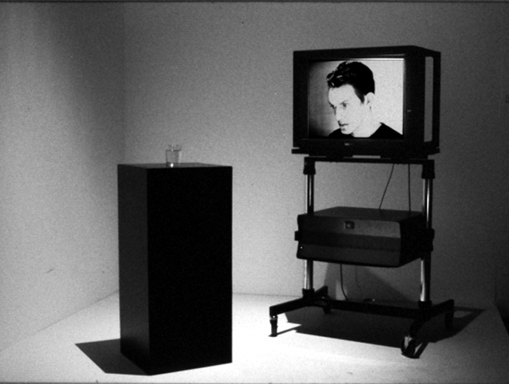 Gifted Hokum, 1994
SVHS video, CRT video monitor with stand and SVHS player, plinth with glass of water.
This video-installation was created for the three part national survey show 'New Art in Scotland' at the Centre for Contemporary Art in Glasgow, 7th to 29th October 1994.
On the screen the face of the artist stares with increasing intensity at a point just out of shot. In line with this stare sits a glass of water on a plinth. As the intesity of the stare reaches a crescendo, gentle ripples appear on the surface of the water. This process is repeated every few minutes.