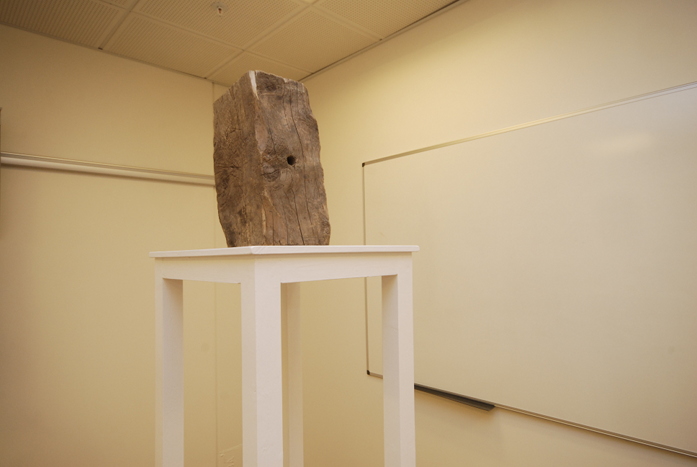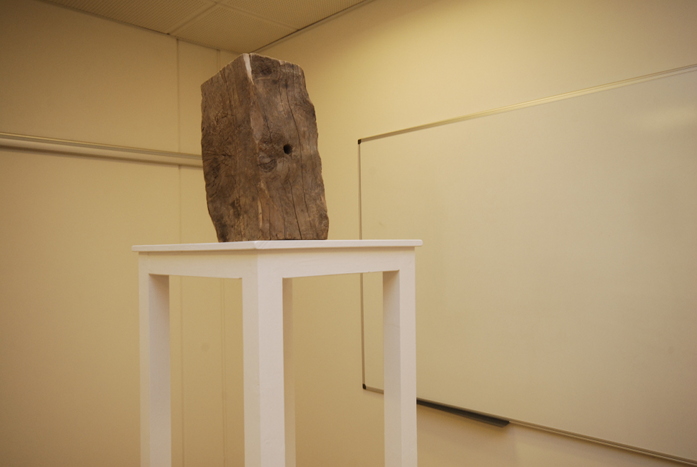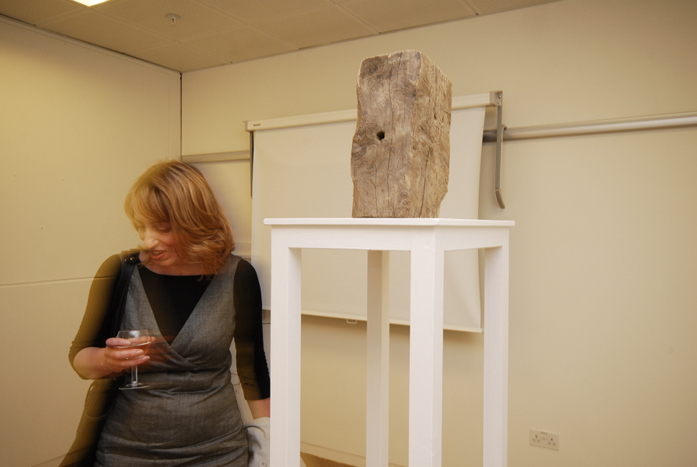 Audio from the internal monologue.
In some ways it is, and it is not and it is indescribable
2008, pine, acrylic paint, looped audio.
A weathered old block of pine wood, approximately the same volume as my head, sits on a painted wooden stand at the same height as my head. If approached closely and quietly, a monologue, playing quietly inside the block, can be faintly heard coming from two holes on opposite faces of the block.
This was commissioned for the exhibition, Communication Suite, an exhibition of commissioned and existing works, curated by Christine Borland, for the particular context of a suite of teaching rooms in the Wolfson Building of the Medical School of Glasgow University.
Other artists included in this exhibition were: Douglas Gordon, Mark Dion, Abramovic/Ulay, Clara Ursitti, Breda Beban, Kirsty Stansfield, Christine Borland and Aileen Campbell.