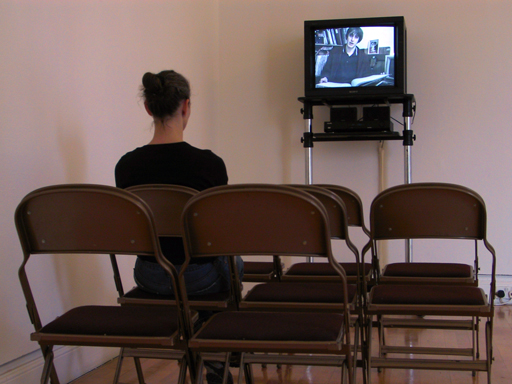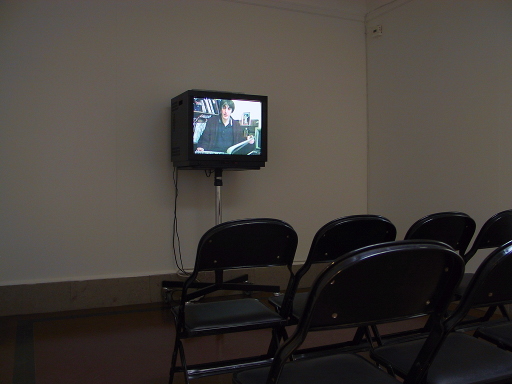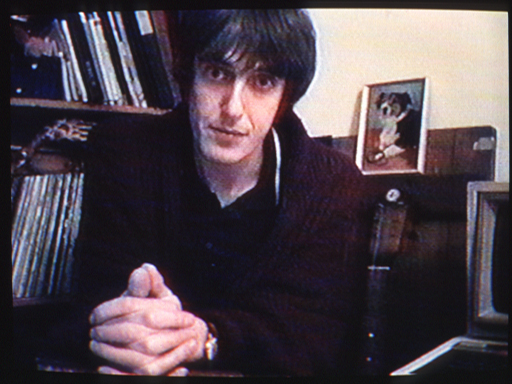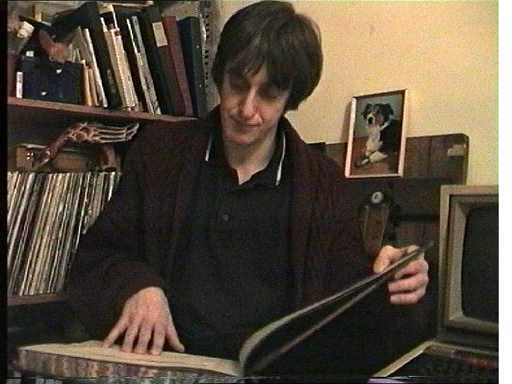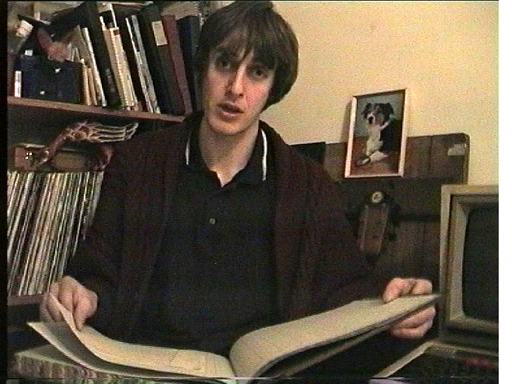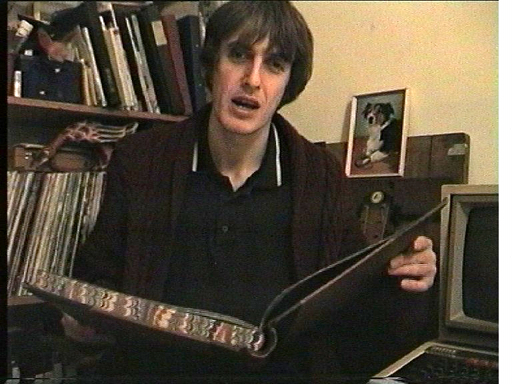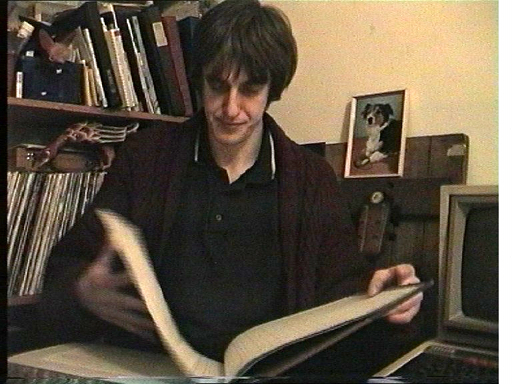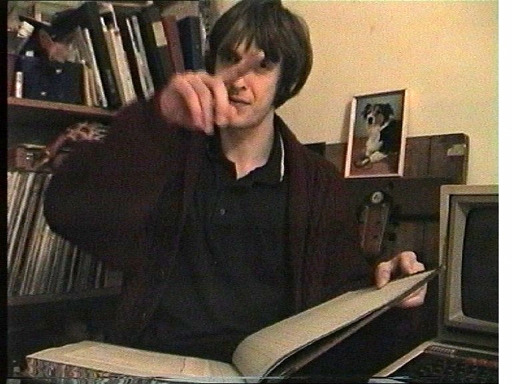 Now that I am in Heaven..., 1996
32 minutes 56 seconds, Video8, several chairs
This is a monologue performed to camera in the apparent form of a video will.
Friends and family are addressed in the first person and bequeathed all my worldy goods. Some of which are broken.
This work was first shown at an eponymous solo exhibition, which marked the conclusion of a short residency at the Fringe Gallery, Castlemilk, Glasgow. It was subsequently revived for the Becks' Futures series of exhibitions in 2003.